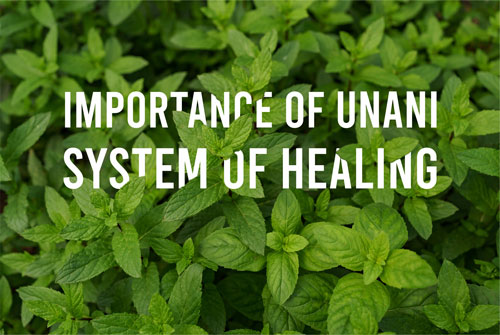 The world population is now adopting the "New Normal" in the Covid phase. The health sector has changed very fast to adapt to this "New Normal". There is huge awareness as well as acceptance about the Complementary System of Medicine amongst masses globally in general and about the Unani System of Medicine in India in particular. Unani Herbal decoction and medicine emerged as a rescue medicine during Covid-19 period. The Government of India has also played a very important role in propagating and promoting the Indian System of Medicine amongst masses.
Special guidelines were provided by The AYUSH Ministry to prevent the pandemic based on Unani Preventive measures for self care during the outbreak of Covid19. With this, people have already started finding hope and trust in Unani as all other Complementary medical systems during the pandemic. As a result, more people have already started depending on this system of healing.
It is obvious that it is the need of the hour for the Unani Physicians and budding practitioners of this path to brush up their skills and knowledge so as to fulfill the demand of effective, safe and pocket friendly medicine and therapies to the suffering mankind. This is the golden time to give back the Unani System of Medicine its glorious past by practicing this system in its true essence. Rendering quality service to the society is very important. This can only be achieved by relearning the basic concept and philosophy of Unani System of Medicine from the experts.
Realizing this fact, Hakeem Ajmal K.T, a great visionary has formulated ideas to strengthen the Unani Physicians community to deliver the best to the society. Hakeem Ajmal K.T. has almost 30 years of experience of practicing Unani Medicine as well as having experience of manufacturing Unani medicines. He is an excellent orator and a trainer. Adopting the "New Normal" mantra he has come up with a unique idea of online "Hermas Academy" so that he can impart his vast knowledge to the Physicians and budding doctors of this system at the comfort of their home or clinic.
I believe this initiative is going to be a major stride towards increasing the popularity of the Unani system, benefiting the society in large. Bringing up the hakims together would definitely give scope of a platform where the ideas are exchanged, one can learn from the maestros in the field who have experience of years. Enrolling in this life changing opportunity - "Hermas Academy" online courses yourself would definitely help you grab ideas that contribute to your profession as a Hakim and to establish a renowned label in the industry.
Prof: Ghazala Mulla.BUMS.Mphil.
HOD Physiology Dept.
ZVM Unani Medical College
Pune.